Where Is The Best Place To Buy Fence Materials In Florida?
echo get_avatar(get_the_author_meta('email')); ?>
by Brae Morales
October 4, 2022
The process of identifying the top fence wholesaler in Florida offering the best fence materials can be time-consuming and difficult. With so many fence suppliers in the area, it's possible that some provide superior quality products and service. A fence can be quite a big investment because of the cost of the materials required to build it. The success of your fencing project may depend on your ability to identify the top fence company around.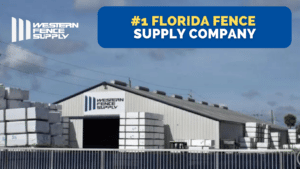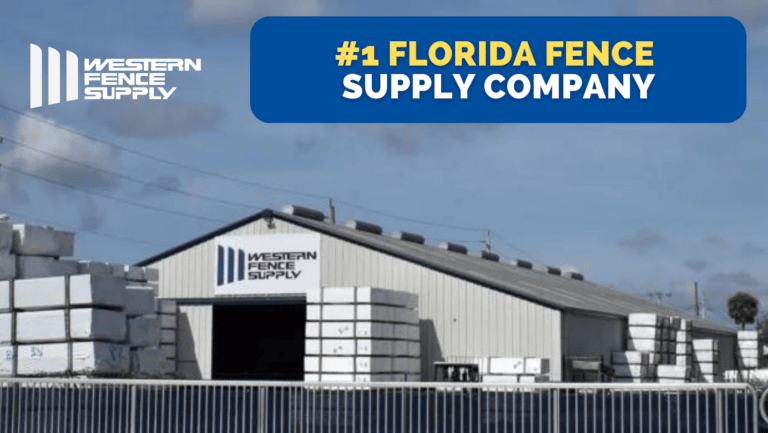 When it comes to vinyl fences, aluminum fences, metal fences and chain-link fences, Western Fence Supply is your best bet in Florida. Our mission is to provide the greatest standard of customer service in the fencing industry while selling high-quality fence goods at competitive costs.
Aluminum Fence Materials
Sections of aluminum fence come as prefabricated panels that may be set up in no time. Each part can have a gradient as steep as 12 degrees "consequently, it is ideal for homes situated on slopes. Residential 1″ x 1-1/8″ rails with 5/8" rail spacing are used in the construction of both 2 and 3 rail systems "screwed-together pickets that form a panel. You can never go wrong with this type of fencing if you want to freshen up your lawn.
In the commercial sector, aluminum fence sections are typically constructed using 1-1/4″ x 1-1/4″ rails and 3/4" "pickets. The thicker material serves to fortify the barrier and makes it more difficult for anything to penetrate the bars.
In addition, rake bottom variations of any style are possible.
Chain Link Fence Materials
The most cost-effective fencing solution for us is a chain link fence. The product is in stock and easily accessible in galvanized and black in four, five, and six foot heights.
All of the components of a fence, including the Chainlink wire, top rail, posts, bands, caps, and screws, are available for purchase separately from Western Fence Supply. By doing this, we aid in making fence repairs easy for homeowners and contractors alike.
We specialize in making unique chain link gates, including rolling, sliding, and cantilever styles. Quick turnaround times for commercial and industrial-quality products with little wait time.
Metal Fence Materials
One of Western Fence Supply's most popular products is privacy metal fencing, which goes by the brand name Dura Fence. Metal pickets are 7″ in width and are 6′ high, while metal rails measure 1″ by 2″ and are 24′ long, and metal posts measure 2-1/2″ by 8′ long and are assembled with screws.
This material is also available in galvanized steel and powder painted White and Dark Bronze. This material can be sold separately, just like the chainlink. Gates, both conventional swing and sliding v-track varieties, can be custom-made to fit your exact specifications in as little as three to four working days using this material.
Vinyl Fence Materials
If you want to enclose your backyard and make it a safe place for your family to enjoy your pool and other outdoor activities, vinyl privacy fence panels are the way to go. This vinyl fence design calls for two pocket rails, eleven tongue-and-groove pickets, and two u-channel, with the completed panels being put together by first snapping the rails into routed holes in five-inch square posts, followed by sliding the pickets together and then into the pocket of each rail.
At Western Fence Supply there is no need to wait for delivery because this is not considered a "specialty product." You can see that this design comes in a range of sizes (heights: 2′-8′, widths: 6′-8′) and colors: white, tan, and gray (in limited quantities).
Sections are not preassembled, and they work equally well on flat and sloping lawns.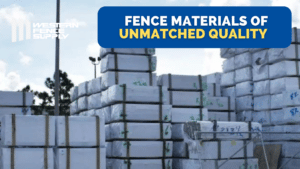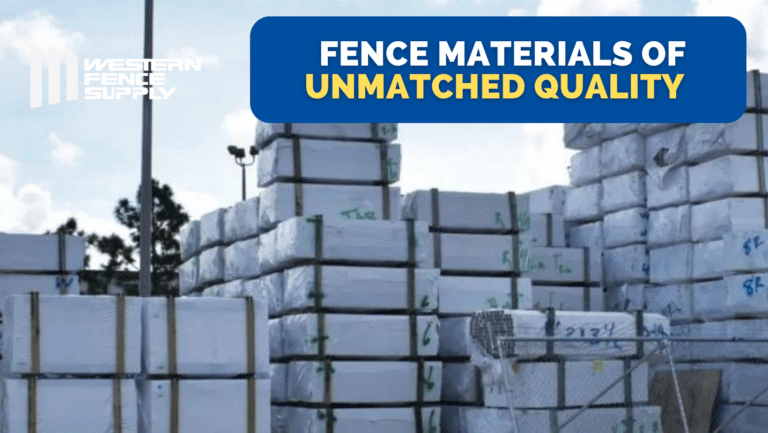 Everything is made entirely in-house, making use of only the finest extrusions and components. In order to prevent rusting and degradation from natural elements, all of our mechanically assembled aluminum panels are constructed with stainless steel screws. Single walk gates, double drive gates, and even custom welded estate gates can all be fabricated with precise measurements and welding. 
We, at Western Fence Supply hold all the distributors we buy raw materials from to the highest standards, and this includes Veka, the foremost vinyl fence extrusion company in the United States. Over the years we've spent installing fences, we've learned the importance of using only the best materials to prevent unnecessary costly reparations. 
In order to ensure that you receive nothing but the finest aluminum fence products, we only work with American raw materials. Closed picket, open picket, and aluminum fence with extra center rails are just some of the available options.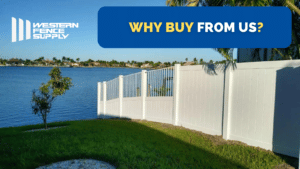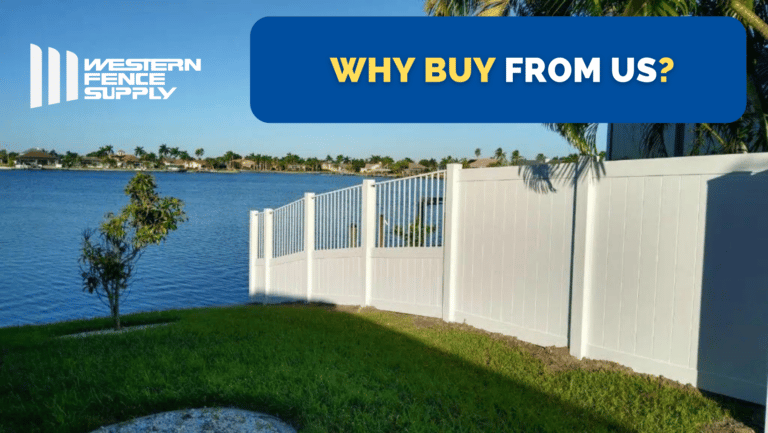 Western Fence Supply is a family-owned and -operated business in Florida with a management team that has been supplying the region with fencing materials for over ten years. Our company specializes in the production and distribution of fence materials, and we are proud to offer only the highest quality vinyl fencing, aluminum fencing, chainlink fencing, and metal fencing to our customers. As the best fence manufacturers in Florida, we would never use subpar materials, and that principle guides our decision not to even offer them. New fence customers all over Florida may have confidence knowing they will receive superior service, quality materials, and the help of expert craftsmanship when they work with us to update their fencing.
SUPERIOR QUALITY THAN REGULAR FENCE WHOLESALERS
Home Depot and Lowes are only two of many of our competitors in Florida that offer low-quality fencing products at inflated costs. However, it is not what we do around here. At wholesale pricing, our vinyl fences, aluminum fences, chainlink fences, and metal fences all outperform the standards set by the industry. They also conform to all Florida building codes. 
If you, your loved ones, or your neighbors are in the market for a new fence, know you can count on us. If you're looking for fencing at the lowest prices anywhere in Florida, go no further; we offer factory-direct pricing, the quickest turnaround times, the fastest deliveries, and the highest quality materials available. 
We are the first of our kind in the sunshine state and carry a wide variety of fencing materials, including fence panels, fence posts, gates, caps, hardware, frames, and more.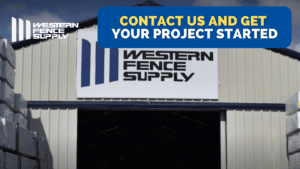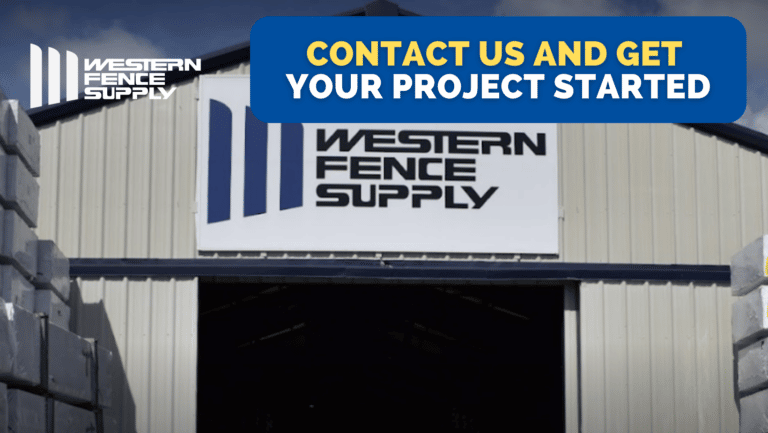 CALL US NOW AT (239) 689-5496, send us an email at westernfencesupply@gmail.com, or get a FREE ONLINE QUOTE NOW BY CLICKING HERE! Our team of experts is ready to begin manufacturing your dream fence. The right moment is now!
#1 Southwest FloridaFence Supply Company
Western Fence Supply is Southwest Florida's best source for high-quality vinyl fence, aluminum fence, and chain-link fence materials. We sell to fence companies and homeowners in Lee County, Collier County, Charlotte County, and Hendry County.
Our goal is to sell superior quality fence products at wholesale prices and to deliver our fencing products to you with the highest attention to detail and with the best customer service in our industry. Take a tour of our shop by viewing this video, or click below to read our reviews. Then contact us to get started on your dream fence project today.
Start Your Fence Project