Galvanized Chain Link Fence Panels
Colors

We carry a full range of galvanized chain link panels for use in Southwest Florida chain link fence installation projects. A variety of heights and widths are available, including heights up to 6' tall for residential use, and up to 20' tall for commercial use. Our galvanized chain link fencing components are sourced from American fence material suppliers, and we only use the best chain link fabric, posts, fittings, and gate hardware. In addition to our chain link fence panels, we also fabricate standard chain link gates and custom chain link gates, such as rolling gates or large commercial perimeter security gates.
Being a Southwestern Florida specific fence supply company, we supply all necessary chain link parts for projects near Fort Myers; our galvanized chain link fences meet and typically exceed building code standards near you. Contact us today for a quote on your next chain-link fence installation in Southwest Florida.
Vinyl Coated Chain Link Fence Panels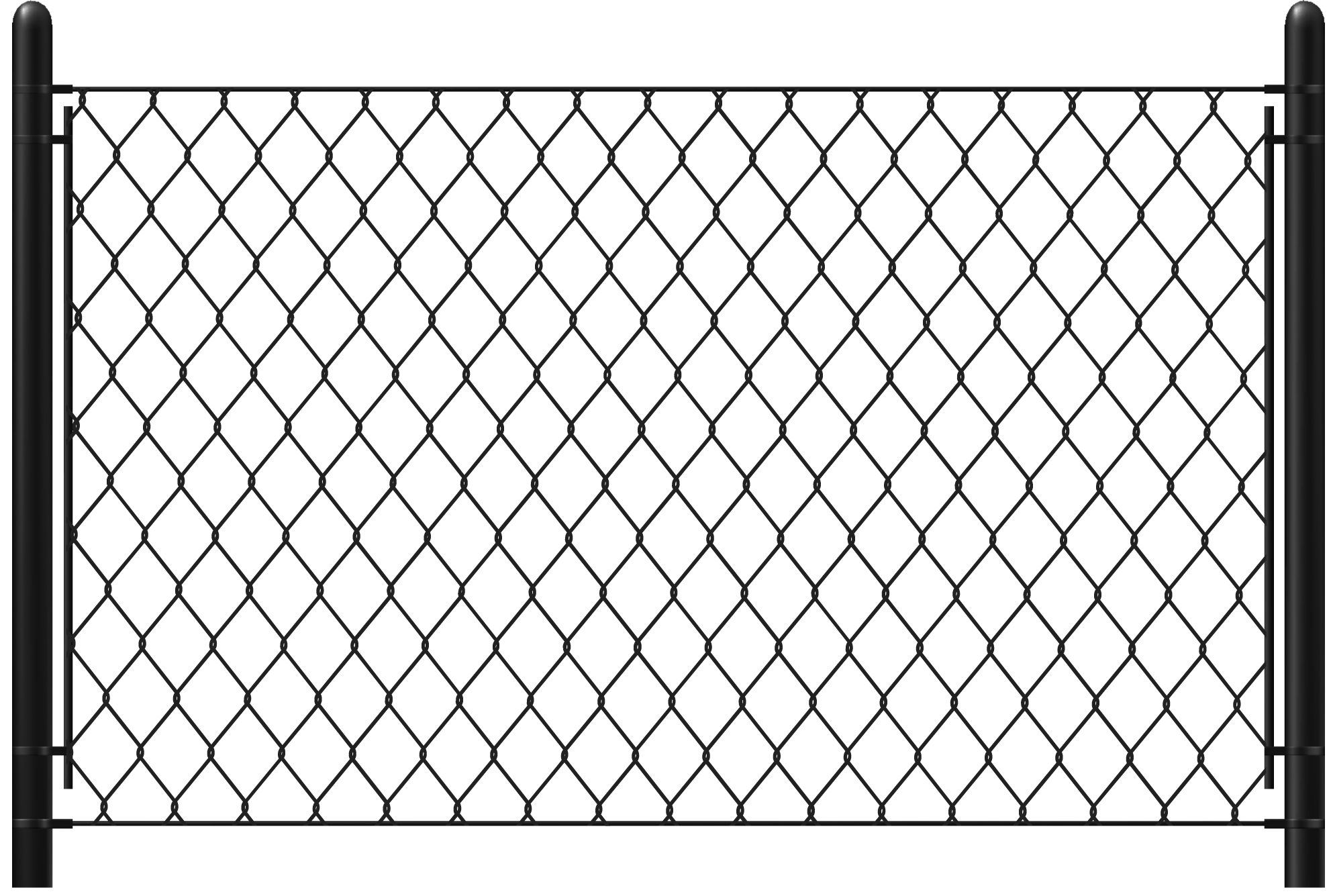 Colors


Vinyl coated chain link fences are perfect for high end residential chain link fence or commercial chain link fence installation in Southwestern Florida. This variation on the standard galvanized option, features a chain link fabric that is encapsulated in a type of plastic casing that protects the metal fence components from rust and other typical Southwest Florida environmental causes of decay over time. Aside from a longer life span, vinyl coated chain link fences also look nicer and come in different colors other than the standard galvanized, or stock metal finish.
All components sold for our vinyl coated chain link fence panels are made in the United States by high end manufacturers; they are engineered to last a lifetime. All parts also match in color, providing a high level of visual consistency. Contact us today for a free quote on vinyl coated chain link fence in Southwest Florida.
southwest florida
fence supply service areas
Fence Supply In Lee, Collier, Charlotte, Hendry, Sarasota Counties, and the Surrounding Areas