Frequently Asked Fencing Questions & Answers for Southwest Florida Homeowners
echo get_avatar(get_the_author_meta('email')); ?>
by Brae Morales
July 20, 2022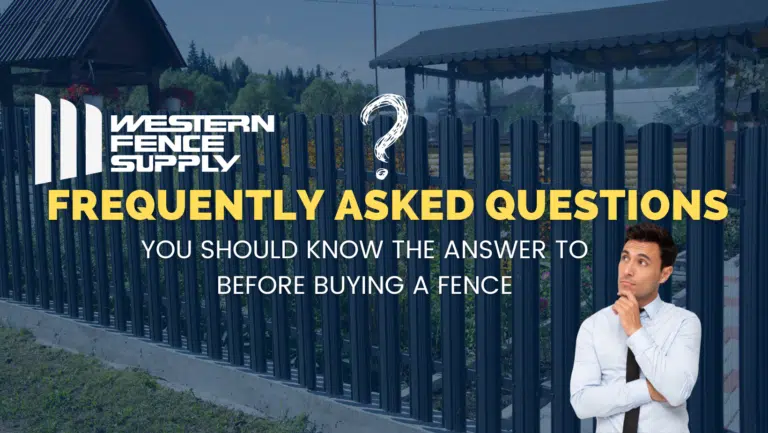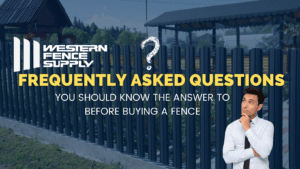 Having extensive knowledge of every product you buy is the ideal scenario. However, we understand not everyone is an expert when it comes to fences. In fact, you don't have to be! If you are in the right hands, a company must be able to give you personalized assistance on your fencing project. Customer service from a fence manufacturer company should be able to find answers and solutions to what fence material to use, provide precise estimates according to the customer's layout, manufacture exact amounts in order to optimize resources, save money, and so on.
For these and more specific questions about your fence installation project, be certain we have your back! You can always give us a call at (239) 689-5496, email us at westernfencesupply@gmail.com or visit our supply store at 2611 Fowler St Fort Myers, FL 33901. 
Knowledge is power! And we want you to have it. The more you know, the better your investment will be, and for this reason, we have gathered frequently asked questions FOR YOU to learn more about the topic. Enjoy!
FAQ about PVC Fences & Vinyl Fences in Southwest Florida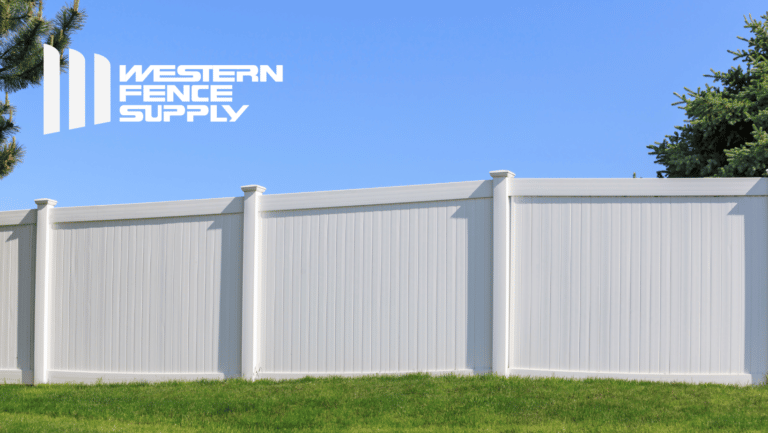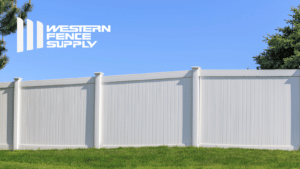 What is a vinyl fence made of?
Petrol, natural gas, or coal are the primary sources of vinyl polymerization. A polymerization method produces polyvinyl chloride resin from ethylene and chlorine, which is the starting material for making vinyl. The polyvinyl resin is modified with various chemical additions and modifiers to give it the exact qualities needed for a certain application. Numerous goods, such as vinyl fences, are made from raw vinyl material. Poly Enterprises' vinyl fences are built to last thanks to this durable, moldable, and easy-to-clean material!
What makes a vinyl fence special?
A PVC fence is basically maintenance-free. If your fence gets stained or becomes a little darker with time, due to pollution and environmental factors, the only thing you would need to do to keep it looking like new is washing your fence with soap and water. That's it! A plastic fence is also very easy to install, and that's why some people do it themselves!
Will a white PVC fence discolor?
Due to the use of various additives during the manufacture of our vinyl fencing, there is no such thing as discoloration in our PVC fences. Your vinyl fence will remain white and clean (or whatever color you may choose). In most circumstances, a simple rinse of your fence will remove any excess dirt. A simple rinse is, for sure, a lot easier than painting or staining numerous layers.
Western Fence Supply PVC & Vinyl Fences vs. big box stores and other Southwest Florida Fence Suppliers
We use advanced, precise technology to manufacture only the best quality materials. In terms of vinyl fences, Veka's PVC products are some of the best there are. For many years, Veka Fencing has represented several of the finest vinyl fence fabrication firms in the United States, and now we can proudly say that we are one of them.
What's the difference between a bracketed fence from Home Depot or Lowes and a routed fence from your company?
For the most part, the larger hardware retailers, such as Lowe's and Home Depot, sell bracketed-style vinyl fence systems, which are inferior in both quality and integrity. Our routed vinyl fence has a thicker wall and better UV inhibitors to keep it from disintegrating and discoloring. No metal brackets or fasteners are used in the construction of our system. Compared to other fence systems, ours is a much more durable choice that can stand up to the force of a hurricane while still meeting local building and engineering standards.
FAQ about Metal Fences in Southwest Florida

How long will my metal fence last?
It really depends on how much protection they receive. Steel boards, posts and rails make up our metal fence parts. A powder coating protects the colors from fading and chipping for a fairly long time. It is possible to have custom gates welded to match any size needed, and all gates are welded in-house by our team of experienced welders to ensure that they last a long time and will not bend or sag.
What is the benefit of powder-coating?
Even while metal fences can survive for decades, rust will eventually set in and minor gaps can allow rust to grow over time, making metal fences susceptible to corrosion. This oxidation process will be accelerated if the metal is not protected by powder coating. In most cases, a non zinc-coated fence will begin to rust within a week or two of being installed. A thicker layer on your fence, however, provides better resistance against rust. Powder-coating is a big help on this.
What kind of fencing should I use?
Consider the following factors while making your fence selection:
What are some environmental factors like corrosion

,

that could make a vinyl fence more appropriate than a metal fence?
What your budget is

.

How much will it cost to put up a fence?
Is it for safety reasons? What kind of fence design should it be?
Is it for use in the home or in the workplace, and does the appearance matter?
How can I keep my metal fence in good condition?
Fencing, like any other aspect of a property, will benefit from regular maintenance in order to ensure that it functions well and maintains its look over time. Once a year, or more if there is a severe storm, we should thoroughly clean our metal fences with a hose and remove any debris that could be there. You can always contact us if extra help is needed.
FAQ about Aluminum Fences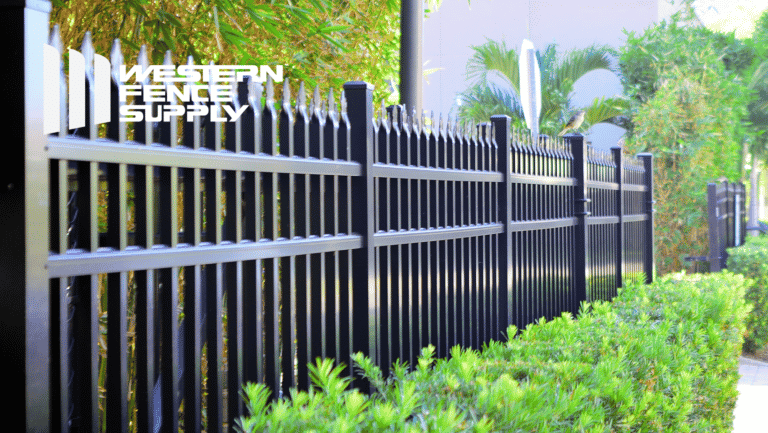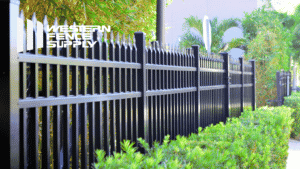 What aluminum fence styles do you offer?
RESIDENTIAL – 2 RAIL & 3 RAIL

COMMERCIAL – 2 RAIL & 3 RAIL

CUSTOM ALUMINUM FENCE STYLES – BY REQUEST
How are the aluminum sections assembled?
The sections are connected with each other by a routed post and screws. Colors are applied to aluminum fencing components by a powder coating process, ensuring material is protected gives longevity.
What heights and widths do you offer?
Sections are available in 6′ widths, 2 and 3 rail, residential and commercial grades. We can also customize any style and height to your needs with a special request.
Where are the aluminum fences made?
Western Fence Supply only sells American-made aluminum fence panels. In Southwest Florida, many of our rivals rely on low quality components, but not us. No shortcuts will be taken when it comes to the quality of our aluminum fences.
FAQ about Chain Link Fences in Southwest Florida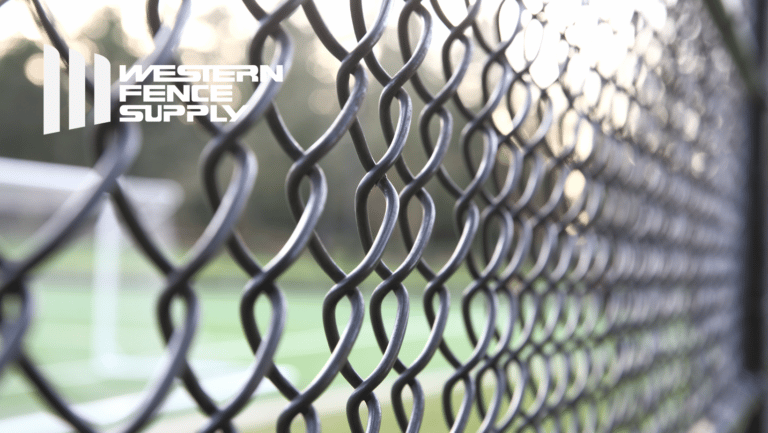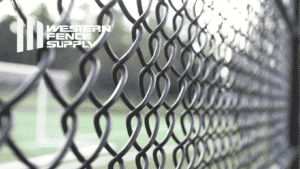 What heights and widths are available at Western Fence Supply?
A variety of heights and colors are available, including heights up to 6′ tall for residential use, and up to 12' tall for commercial use.
Are your materials American-made?
Galvanized chain link fencing components from American fence material suppliers are used in our chain link fencing products. In addition to our regular chain link gates we manufacture custom size rolling gates or huge commercial perimeter security gates.
Where is Western Fence Supply of Southwest Florida
Located

?

WESTERN FENCE SUPPLY IS LOCATED IN FORT MYERS, FLORIDA.

Vinyl fencing, aluminum fencing, and chain-link fencing are all available at Western Fence Supply in Southwest Florida. Lee, Collier, Charlotte and Hendry Counties are among the areas where we offer our products to fence businesses and homeowners.

Our goal is to give you the best customer service and the best quality fence products at low wholesale prices. We want to do this at the lowest prices possible.Get in touch with us immediately and we'll get started building your ideal fence right away!
Do your fences meet Southwest Florida's guidelines and regulations?
Our galvanized chain link fences in Fort Myers, Florida, meet and often exceed local building code standards since we are a Southwest Florida-specific fence supply company.  Get more information about us by emailing westernfencesupply@gmail.com today!
What are your service areas?
FENCE SUPPLY SERVICE AREAS
FENCE SUPPLY IN LEE, COLLIER, CHARLOTTE, HENDRY, SARASOTA COUNTIES, AND THE SURROUNDING AREAS OF FLORIDA.
Click here to know more about what our service areas are.

We hope this information we collected for you will be useful in your future fencing installation. Remember, you can always count on us to get the best quality fences for the lowest prices in the market. Providing high-quality vinyl and aluminum fencing, chainlink fencing, and metal fencing is something we take great pleasure in as a company that specializes in fence manufacturing and material supply. We don't sell low-quality materials that don't last, and that always translates into happy and satisfied customers. A new fence for your Southwestern Florida residence is a great investment when you know that you're getting the greatest service, the best quality, and only the best prices when you do.
Call us now at (239) 689-5496, email us at westernfencesupply@gmail.com or get a free estimate now!
#1 Southwest FloridaFence Supply Company
Western Fence Supply is Southwest Florida's best source for high-quality vinyl fence, aluminum fence, and chain-link fence materials. We sell to fence companies and homeowners in Lee County, Collier County, Charlotte County, and Hendry County.
Our goal is to sell superior quality fence products at wholesale prices and to deliver our fencing products to you with the highest attention to detail and with the best customer service in our industry. Take a tour of our shop by viewing this video, or click below to read our reviews. Then contact us to get started on your dream fence project today.
Start Your Fence Project