What is the best type of fence in Fort Myers?
echo get_avatar(get_the_author_meta('email')); ?>
by
September 1, 2019
Fort Myers is the County seat and the commercial center of Lee County, one of Southwest Florida's most inhabited counties.
With a population of roughly 80,000 people, Fort Myers has a large amount of homeowners that needed fencing for their properties.
Being right near the coast, Fort Myers residents have to be especially vigilant of what fencing materials that they use to surround their homes because of the severe risk of hurricanes and tropical storms that arrive every year around Labor Day.
Choosing the best type of fence to install in Fort Myers can mean the difference between buying your fence once every 30 years, and buying your fence once every hurricane.
Read below to learn about what fencing material is the best to install on your Fort Myers property, then contact us to make your final decision and place your order.
Vinyl fence in Fort Myers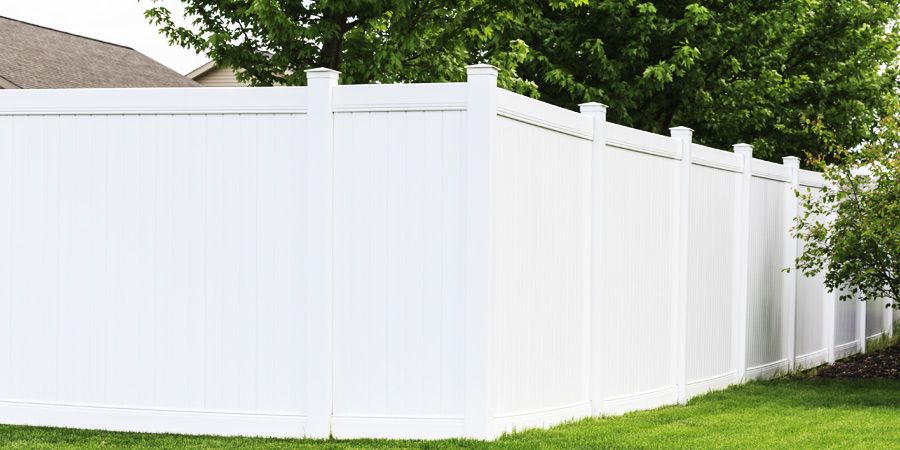 The absolute best fencing material to install anywhere in Southwest Florida, and especially in Fort Myers, is vinyl fencing.
Vinyl fences, otherwise known as PVC fences, are rated for exposure to harsh U.V. rays and hurricane-force winds.
The price of a vinyl fence is more than if you were to purchase a wood fence, for example, but these fences are meant to last a lifetime, and come with a manufacturers limited lifetime warranty to back them up.
Purchasing a vinyl fence for your Fort Myers property is the best investment that you can make in perimeter security – hands down.
There are a few different style choices when it comes to vinyl fence:
Vinyl privacy panels are the most common choice for many homeowners, as typically, one of the biggest problems that a fence solves is privacy requirements.
Standard PVC privacy fences come with a 1.5″ x 5.5″ rail and .135″ wall thickness posts.
If you want to add some considerable strength to your vinyl privacy fence, you can change your rails to 2″ x 7″ and your posts to .250″ wall thickness. Additionally, you can add an aluminum insert into a .135″ post instead of switching to a .250″ post.
Vinyl semi-privacy and vinyl shadowbox fences are a good alternative to vinyl privacy fences for installation in Fort Myers if you want some privacy with far more wind flow.
Lastly, vinyl picket fences are a great option if you have a pool, or if you want to enclose your front yard – as you are not permitted to go higher than 6′ in the front of your property.
Aluminum fence in Fort Myers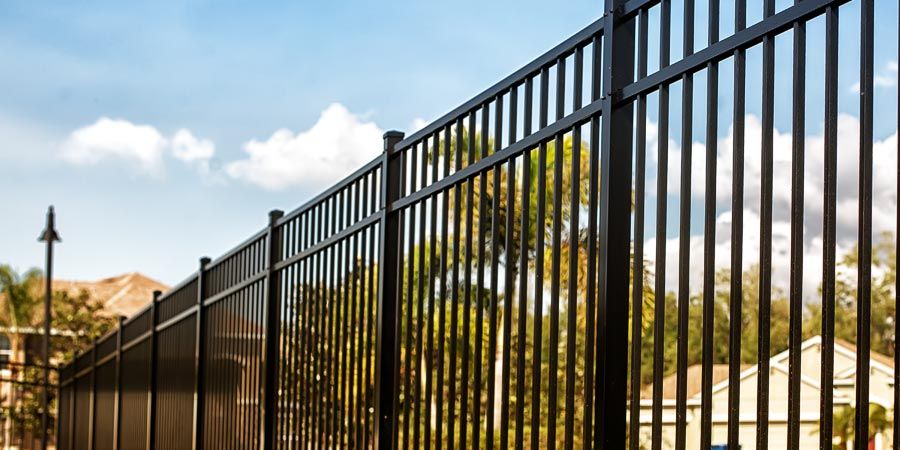 Similar to vinyl picket fences, aluminum picket fences are a great option if your Fort Myers property has a pool, a large front yard that you want to enclose, or if your backyard already has enough privacy.
Aluminum fences are a fantastic choice for hurricane zones as there is plenty of spacing in between in each picket to allow for wind-flow.
If you purchase a 5′ high or 6′ high aluminum fence model, you can really add a significant amount of security to your property without opting in for the more expensive and totally opaque vinyl privacy fence option.
Ultimately, aluminum fences are best suited to Fort Myers homes that have pools, as picket fences allow for drowning prevention but continue to provide visibility and wind-flow simultaneously.
Chainlink fence in Fort Myers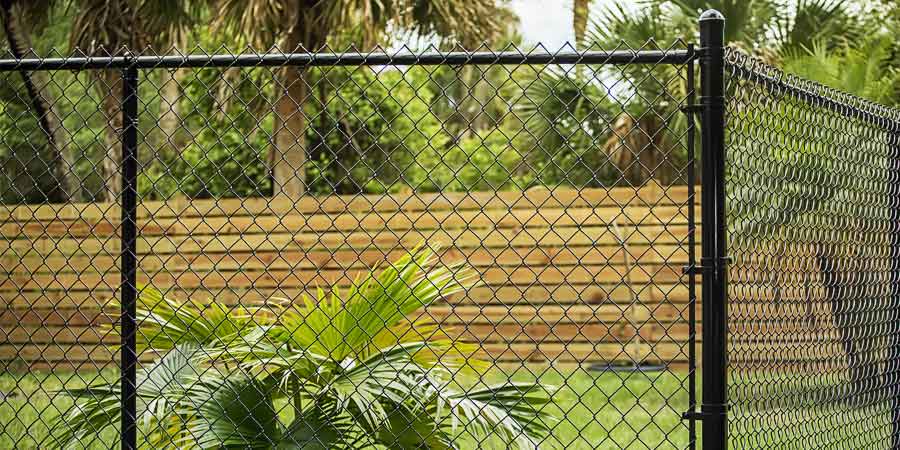 The most cost-efficient style of fence for installation in Fort Myers, is, by far, chainlink fencing.
You just can't beat a chainlink fence for security and boundary demarcation.
If you don't have a large budget, or if you have an immense amount of land that you need to enclose, chainlink fencing is your best option.
Additionally, if your chainlink fence ever gets damaged by hurricanes or other by anything else, it is incredibly easy and cheap to fix because chainlink fabric can be patched at any point in the panel simply by removing a link and weaving in the new fabric.
Metal fence in Fort Myers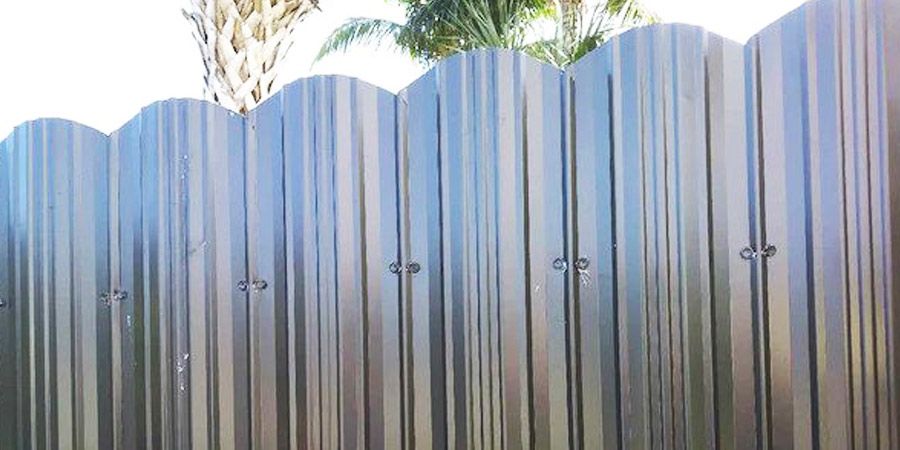 If you need privacy fencing, but you don't quite have the budget to afford a vinyl privacy fence, a metal privacy fence can be a great alternative.
These metal fencing panels are made from aluminum and steel components and are powder-coated to ensure durability.
Due to the durability of these components, a metal fence is an incredibly strong choice for any Fort Myers property, and although not as strong as vinyl privacy fences are, these metal fence panels are made to last a lifetime.
Contact us for a quote on fence in Fort Myers
As a Fort Myers fence company, we here at Western Fence Supply are the best choice for purchasing contractor-grade fencing materials for your property in Fort Myers, FL.
Call us at 239-689-5496, or request a quote by filling out this form.
We will contact you back as soon as possible!
#1 Southwest FloridaFence Supply Company
Western Fence Supply is Southwest Florida's best source for high-quality vinyl fence, aluminum fence, and chain-link fence materials. We sell to fence companies and homeowners in Lee County, Collier County, Charlotte County, and Hendry County.
Our goal is to sell superior quality fence products at wholesale prices and to deliver our fencing products to you with the highest attention to detail and with the best customer service in our industry. Take a tour of our shop by viewing this video, or click below to read our reviews. Then contact us to get started on your dream fence project today.
Start Your Fence Project