How to Choose a Southwest Florida Fence Company
echo get_avatar(get_the_author_meta('email')); ?>
by Brae Morales
September 18, 2022
Choosing the best fence wholesaler in Southwest Florida can be a complex task. With dozens of fence companies supplying the area, some fence manufacturers may offer higher product quality and customer service than others. Depending on the number of materials needed, purchasing a fence can represent a significant investment. Because of this, spotting the best fence company in Southwest Florida can be a determinant of the success of your fencing project.
There are so many factors to consider that you may have a hard time knowing where to start. Because we want you to make the smartest decision, here are some of our tips for choosing a fence manufacturer in Southwest Florida: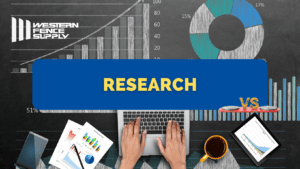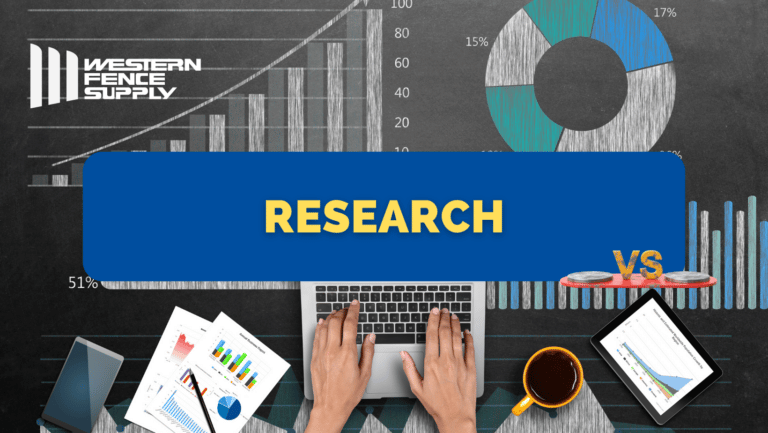 Finding a reliable fence company starts with completing some preliminary research. Try looking for fence companies in your area online and making a shortlist of the ones that stand out to you. 
It is important to take your time while researching fence contractors online since many of them have websites that provide extensive information about their business and services. Look through the photographs they've uploaded from previous work, and ask them for an evaluation of whether or not they'd be a suitable fit for your project. 
Review the fence companies past fence installation or supply projects
When you've settled on a fence distributor, it's time to learn more about their past work and how long they've been in the industry. While manufacturing a durable fence might not appear to be that challenging at first glance, there are actually more factors to consider than most people know.
Choose a business that can provide references from satisfied customers. You can either take a further look into their previous fencing projects on a physical portfolio or online gallery. This will not only prove their authenticity, but it will also give you an idea of whether or not their design aesthetic aligns with your own. You need to be able to tell a legitimate business from one that is just trying to take your money.
Due to the complexity of the task at hand, it is recommended that you use an experienced local fencing contractor with a management team that has decades of experience in the fencing industry, like Western Fence Supply.
In the end, this will prevent you from experiencing emotional distress and financial loss. If you hire a contractor with this much experience, you can rest assured that your project won't be bogged down by inexperienced mistakes.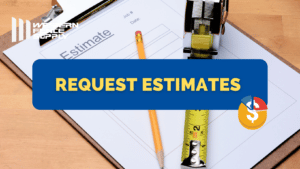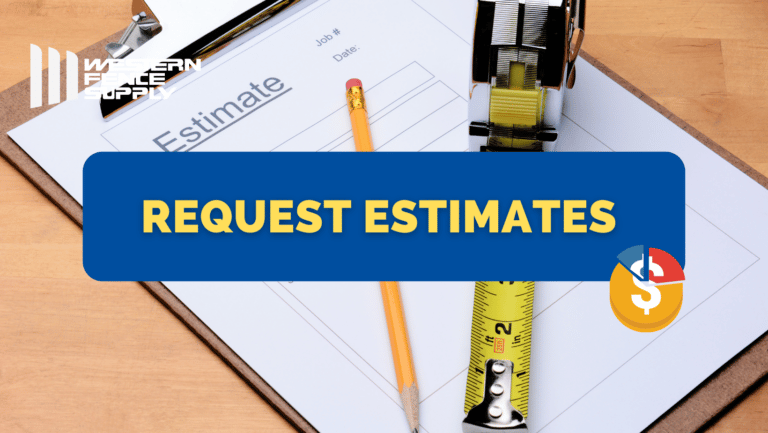 Getting a price quote should always be as easy as making a phone call or sending an email. With the estimate in hand, you may have complete confidence in your understanding of the costs and requirements of the manufacturing of your dream fence.
Find the best estimate on fencing materials or installation
Another important factor when hiring professionals for any kind of home improvement is to get various estimates. The more estimates you get, the more likely you are to find a wide range of bid prices that will make it easier to settle on the optimal trade-off between price and quality for your project. 
This may seem like an overwhelming chore to those who already have full schedules. Obtaining fencing manufacturing quotes is a breeze. The fence industry is cutthroat, therefore fence wholesalers like us understandably try to be as accommodating as doable and as prompt as possible.
Remember: a formal, written estimate for the services you need should be provided to you by any reliable fence supplier; if they don't, you should look elsewhere.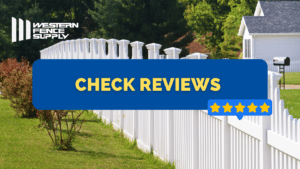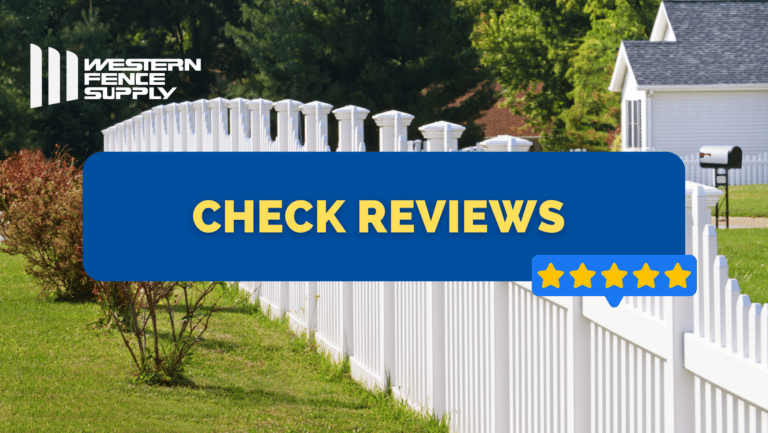 Take advantage of testimonials and suggestions from others to help you make a decision.
One of the best indicators of a business's value is positive feedback from its customers. Google is a good place to do your review investigation. Many of these businesses have received Google reviews that are ideal for learning about their reliability, helpfulness, and customer service from the perspectives of other consumers.
Input search terms along the lines of  "fence contractor near me" and several local fence manufacturing companies will be displayed, or type in your preferred fence company and there should be a star rating and a link to user reviews next to the choice.
Check out the fence wholesalers with the highest star ratings like Western Fence Supply, and read through the reviews left by previous clients to find the best one for you. The next step is to compile a list of qualified applicants. You should be able to know more about their work with the help of these resources.
Check out our 5 star reviews by clicking here!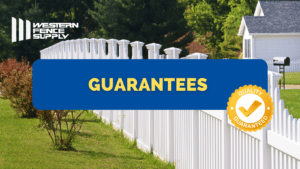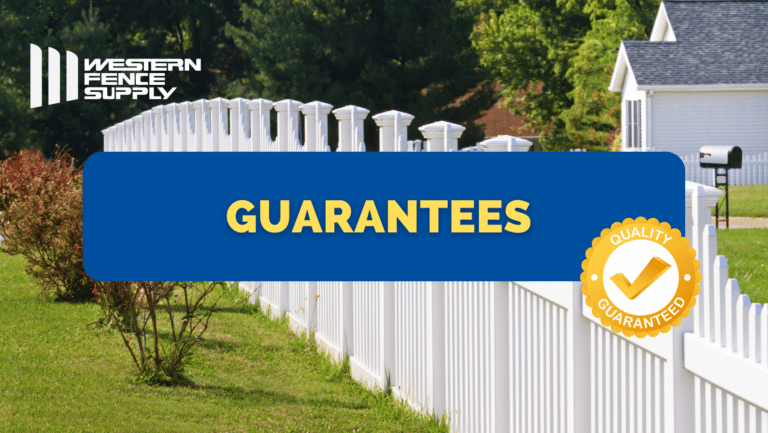 To what extent does the fence company stand behind its work? Is there a warranty on the product and on the labor to put it in place? Is the guarantee limited to the work put in, or does it extend to the materials as well? Fence companies should always offer a manufacturer's guarantee. This means that if a fence panel, post or accessory is manufactured in a faulty state, they should be able to replace it without charge.
Sometimes the cheapest fence in Southwest Florida can become the most expensive!
High-quality fences will save you money on future expensive reparations. Make sure to always put quality on top of saving money. Our PVC Fences, aluminum fences, metal fences and chain link fences are manufactured to be as durable and reinforced as a fence can be.
Obtain exactly what you're looking for. Get ideas by perusing publications and other properties, and then show pictures of what you want to the fence supplier so that they can get a good feel for your preferences. Don't be shy about seeking input or help with your designs.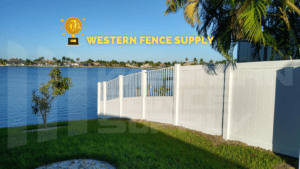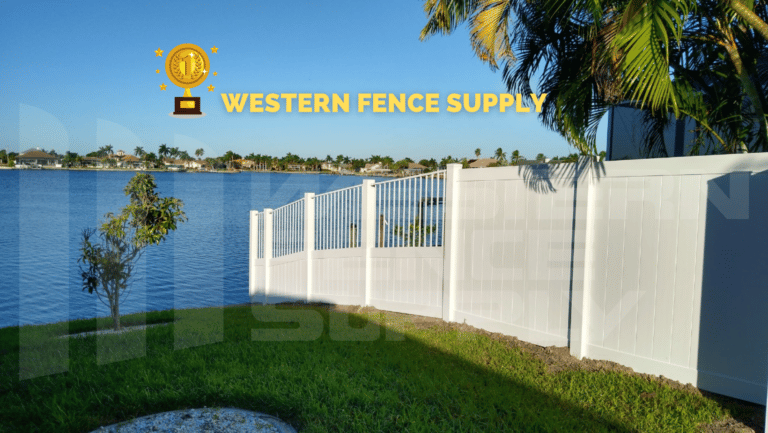 Investing in a reliable business that manufactures swiftly and employs high-quality supplies is a smart move. Residents in the area may wonder, "how to choose the right fence company?" Western Fence Supply is the best Southwest Florida fence company to get PVC, Aluminum, Chain link and Metal fences from.
The management of Western Fence Supply has been in the fencing industry for more than ten years, now bringing their wealth of experience in the field to Southwest Florida. We sell only the highest quality vinyl fencing, aluminum fencing, chainlink fencing, and metal fencing as a fencing fabrication and fencing material supply company.
High Quality and Low Prices
Similarly to how we wouldn't install subpar fencing materials, we also won't sell them. A new fence from us will provide you with the greatest service, the best quality, and the best fence installation possible for your home in southwestern Florida.
Make the smarter decision now and save on unnecessary reparations! Get in contact with us and receive a free quote. A customer service expert will provide you all the information you need about our company, and the products we offer and tell you more about why Western Fence Supply is the top fence manufacturer and distributor in Southwest Florida.
Call us at (239) 689-5496, send us an email to westernfencesupply@gmail.com or click here to get a FREE QUOTE ONLINE NOW!
You deserve the best. Our team of experts is ready to begin working on your next successful fencing project.
#1 Southwest FloridaFence Supply Company
Western Fence Supply is Southwest Florida's best source for high-quality vinyl fence, aluminum fence, and chain-link fence materials. We sell to fence companies and homeowners in Lee County, Collier County, Charlotte County, and Hendry County.
Our goal is to sell superior quality fence products at wholesale prices and to deliver our fencing products to you with the highest attention to detail and with the best customer service in our industry. Take a tour of our shop by viewing this video, or click below to read our reviews. Then contact us to get started on your dream fence project today.
Start Your Fence Project